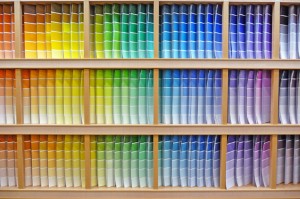 If you've been trying to design a relaxing guest bedroom to no avail, have you thought about the color palettes you've been trying in the space? Even the perfect bedroom furniture and decorative accents can fall flat if you don't choose hues that soothe the eye.
One color that you might want to consider using in your guest bedroom is purple. Whether you opt for a shade of lavender or violet, this color may be just what you need to keep in mind as you look through bedroom sets and linens for the room. Purple can create a calming environment.
Houzz.com recommends mixing purple colors with wooden furniture to create a warm, cozy environment. The brown and purple tones can create a harmonious feeling and help any guest in your home relax.
Still afraid of incorporating purple into your living space? Think about testing it out with patterns and textures in the room first. Purple linens and wallpaper might help you warm up to the idea of using the color in more areas of the bedroom.
When redesigning any living space, keeping color in mind can make all the difference. At the end of the day, a combination of hues might be just what your dull, dreary room needs.