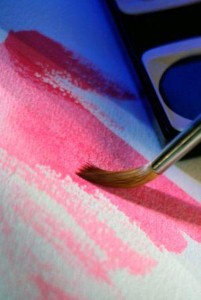 You might be in love with the color pink, but have felt like decorating with the hue is simply impractical. While it's true that some colors are too bright and vivid to be used throughout a living space, knowing how to use certain tones can be the difference between an uncomfortable and inviting room.
One place where you might want to try incorporating pink is in your bedroom. Even if you can't possibly imagine your current bedroom furniture meshing with this hue, there are ways to subtly bring it into the space.
Reader's Digest recommends using pink with its complementary colors. Think about utilizing shades of green throughout your room alongside pink to create an eye-catching look.
Before you go out and start shopping for bedroom sets, look for ways that you can bring pink into your current furniture. Perhaps your dresser would look better with a pink coat of paint.
If you want to make sure you don't go overboard, Better Homes and Gardens Magazine recommends choosing one or two accent pieces in a vibrant shade of pink instead of using it throughout the room. In the end, you'll achieve the flair you're looking for in your space.