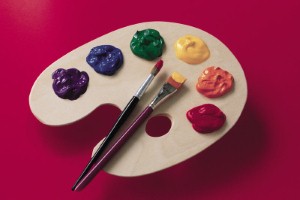 If you've already tried replacing your home theater furniture or painting your walls to spruce up your living space to no avail, you might not be working with the right colors. Selecting the perfect hues for your rooms is the key to making your interior design truly pop.
Homeowners looking for inspiration might want to turn to Pantone's list of the prime colors for fall 2012. As the seasons change, the color institute releases new insight into which hues are expected to be hot in the interior design world.
ChicagoNow.com reports that this autumn, you might want to consider using Ultramarine Green, Honey Gold, Rose Smoke, Olympian Blue and French Roast to enhance your rooms, according to Pantone's list. Other notable colors worth considering include Titanium, Tangerine Tango and Rhapsody - a hue that's reminiscent of lavender.
Not sure how to incorporate new colors into an existing room? Instead of struggling to look for new bedroom furniture in these hues, keep it simple by bringing in accent pieces that have these shades. Throw pillows and blankets are great ways to add new splashes of color to an old space.