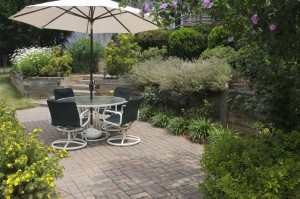 You might already have outdoor patio furniture for your backyard, but if it has started showing signs of wear and tear, it may be time to start thinking about giving it an upgrade. Here are a few ways that you can improve the look and feel of your patio furniture.
1. Give it a new coat of paint.
If your outdoor patio furniture is made of wood, think about giving it a new look with some paint. Depending on the color you choose, you can create anything from a vintage to a modern look.
2. Purchase new cushions.
Maybe your patio cushions are the heart of the problem - are they dull and weathered? If so, consider replacing them to revitalize your chairs and make them look like new.
3. Add accent pieces.
There are many ways that you can add personal touches to your outdoor patio furniture. Think about buying indoor/outdoor throw pillows or blankets for your chairs to help them fit seamlessly into your existing decor.
If you're ready to shop for new patio furniture altogether, be sure to purchase patio furniture covers to make sure your new set lasts for years to come.