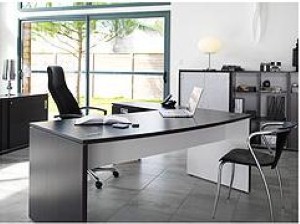 If you have a loft that you're thinking about converting into a home office space, you'll want to make sure you have the right furnishings in order to transform the room into a work-friendly area. Assuming your loft has existing home theater furniture and accent pieces lying around, you'll need to do some purging before you redecorate the space.
Once you get rid of everything you don't need, you can think about bringing in new furniture to transition your loft into a home office. Consider buying functional pieces that can be used for more than one purpose, such as a desk that has drawers for files or a DVD storage cabinet for software. By purchasing pieces of furniture that can serve more than one function, you can save space.
Next, make sure you have an ample amount of lighting to keep the space as practical as possible. By having a desk lamp in addition to natural light from the windows and a standing lamp, you can use your office well after the sun goes down.
Finally, don't be afraid to splurge a little bit on your furnishings. For instance, spend a few extra bucks on a comfortable chair. If your room is welcoming and decorated appropriately, you'll be more likely to use it.