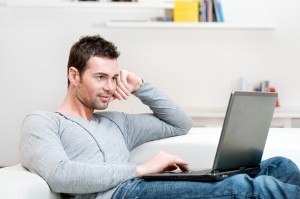 When it comes to decorating a space for one, most men are quick to opt for home theater furniture and gaming chairs to outfit their bachelor pads. Needless to say, this doesn't always do much for the interior design of a space. If you're a new bachelor and you want to find a way to combine practicality with trendy decorations, here are a few tips.
1. Go neutral with pops of of color.
Men can do fine without flashy colors and eye-catching patterns, but that doesn't mean they should omit color altogether from their interior design. Choose a neutral color scheme that suits your taste, then add splashes of colors with throw pillows and linens around your humble abode.
2. Keep it minimal.
Minimalism is back in style, and it's perfect for bachelors who aren't interested in furniture with too many bells and whistles. Think minimal when it comes to your coffee table, living room seating and dining room chairs.
3. Remove clutter.
If you don't to go overboard with decorating, HGTV recommends simply eliminating clutter. This can allow your furnishings to speak for themselves and make it seem like you put in a valiant effort.