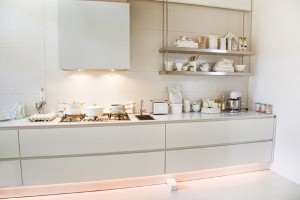 Whether you've been looking to replace your bedroom furniture for quite some time or you simply think that your home theater furniture could use an update, choosing an interior design theme to use throughout your home can make the remodeling process easier.
One option you can consider is French Country. If you're looking for a theme that will give your home a sense of elegance and sticks to traditional decor, you'll love what French Country can do for your living space. Here are some tips on how to incorporate it into your home.
1. Adopt textures.
Better Homes and Gardens Magazine suggests bringing in different textures to help create a sense of French Country. Apply textures to more than just your furnishings - use them on your walls and in your decorative pieces.
2. Use pastels and neutrals.
Throughout your home, you'll want to use neutrals and pastel hues to truly bring out the French Country feel of your living spaces. Steer clear of bold colors that might be too contemporary for the theme.
3. Go rustic.
If you've ever wanted to fit rustic-style furniture into your home, now is the time. Rustic wooden pieces can be a great way to round off your French Country decor.