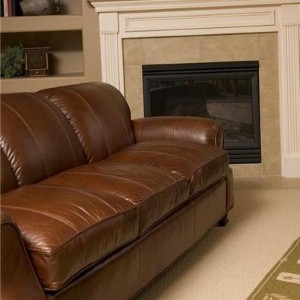 If you've recently downsized and you're looking for a way to fit your home theater furniture, bedroom pieces and dining room set into your space, you might quickly find it more difficult than you imagined. However, you don't have to give up and look for new bedroom furniture and other furnishings to accommodate your new living quarters.
There are a few ways that you can strategically place your couch, tables and chairs to create the illusion of more space and make your new home feel comfortable. Here are some tips on furniture arranging that can help you out when you're in confined spaces.
1. Choose a focal point.
Homedit.com recommends starting with the largest piece in your collection and using it as a focal point during the furniture arrangement process. For example, your television might be the biggest item you have in your living room. Find it a nice home in the space, arrange the home entertainment furniture around it, then continue with the rest of your interior design.
2. Use corners to your advantage.
TLC.com states that one of the most underrated portions of any small space is its corners. While you might be tempted to simply fill it with a side table and a lamp, these areas can be perfect for work stations and break up the design of the overall space. By making the room multifunctional with your furnishings, you can play down the fact that it has a limited amount of space.
3. Frame the room with tables and cabinets.
Ideally, you shouldn't use your chairs and sofa to frame your room, especially if you have a limited amount of space, according to Better Homes and Gardens magazine. Instead, congregate your seating in the center of the room to encourage conversation, then frame the edges with side tables, consoles and cabinets to give yourself storage options. By centering your large seating pieces in the middle of the space, you can also make the room feel more open and give yourself an area to roam - no cookie-cutter interior design!
While it can be difficult to work with a smaller space than what you're used to, downsizing comes with its benefits. Less cleaning, dusting and furthermore, you're likely going to pay less money for the new place.