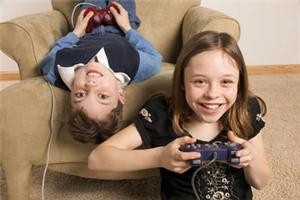 If you have a game room full of home theater furniture, storage cabinets and sofas for your family and guests, you know how quickly the space can begin to get crowded. It can become an even larger problem if the space was small to start with. Here are some tips on making your game room seem more expansive.
1. Opt for more functional seating.
You might already have gaming chairs taking up space in the room - what do you do about extra seating for visitors? Choose chairs with an open, airy feeling (think minimalist!) to keep them from taking over the area.
2. Use the mirror trick.
Reflective surfaces can do wonders when it comes to fooling the eye and making a space seem larger. Incorporate a few mirrors onto the walls to create the appearance of more room.
3. Keep it well-lit.
A well-lit space is not only more cozy, but seemingly larger. Bring in as many lamps as you need to brighten the room. If possible, use sunlight often and allow your windows to do all of the work. Not only is natural light more welcoming, but it can save on your electric costs, too!