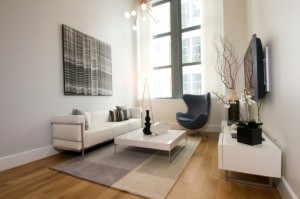 If your living room has become dated, you might be inclined to start shopping for some new home theater furniture to spruce up the space. However, you might simply need to replace one or two items in order to give the room a revitalized look. Here are some new pieces you can consider bringing in to freshen up your living room.
Corner TV stand
If you've had the same corner TV stand since you moved into your first place, it might be time to change it up a bit, especially if you have a new television you want to show off. A stand can help anchor your home entertainment system.
Media storage cabinet
If you have more video games and DVDs lying around than you know what to do with, eliminate this clutter with a DVD storage cabinet. Take the design into consideration while shopping - a large storage piece can heavily influence the vibe and decor of a room.
Armchair
Could you use additional seating in your living room? You might want to bring in a decorative, comfortable armchair. This piece can also be just the thing to give your furniture collection a fresh look.