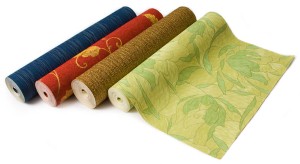 Whether you intend to redesign your living room or bedroom this year, there are many new trends to take advantage of as you spruce up your space. When shopping for new bedroom sets or home theater furniture, think about incorporating these styles into your rooms.
1. Graphic wallpaper.
SheKnows.com reports that graphic wallpaper is a big hit in 2012, and more homeowners continue to fall in love with it for a number of reasons. Not only can it be a great way to add more interest to a space, but it can instantly add the vibe you're looking for to a room, whether you want to go contemporary or vintage.
2. Texture.
On your walls, furniture and linens, CasaSugar.com states that texture is an absolute must. Textures can give your living spaces a more intriguing look while making them more comfortable and creative.
3. Nature-inspired furnishings.
If you're out of decorating ideas, falling back on nature is a good idea. As of late, more interior designers have been looking for ways to bring nature indoors in the form of beautiful neutral hues and natural materials.