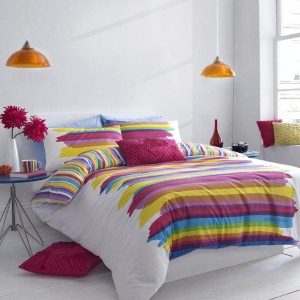 As soon as a vanity or a dresser becomes slightly dated, you might feel inclined to explore new bedroom sets to bring into your living space to give it a fresh look. However, there are a few ways to tweak your current bedroom furniture and decor to give it a like-new appearance.
First, Real Simple Magazine recommends starting out by bringing more pillows into the bedroom. This means piling throw pillows on top of your bedding, even if you already have two or three that you use at night. These accents can give your room a more cozy, welcoming feeling.
Next, TLC suggests looking for new linens and bedding that make you feel good - this means that even if you have to opt for more expensive fabrics, doing so will turn your bedroom into a space that you look forward to using on a regular basis.
Finally, add a few new pieces to the bedroom to give it flair, rather than revamping your decor as a whole. This might mean putting up new wall art or bringing in a couple of figurines that make you smile. In the end, these personal touches can go a long way to revitalize a dull space.