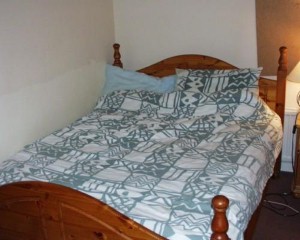 You might be excited to start looking at new bedroom sets for your living space, but you'll have to devise a way to get rid of your old bedroom furniture before you can bring in new furnishings.
Whether it's a dresser or a bed frame, it can be difficult to move big pieces out of your bedroom - furthermore, it can be tough to find somewhere to put them. There are a few ways that you can get rid of your furniture without allowing it to go completely to waste.
First, ask around to see if anyone you know could use your old furniture. A friend, family or coworker might be in need of a bed frame or bureau - let them know that you have pieces up for grabs.
Next, think about donating it to a nonprofit group or a charity. If you don't need the furniture, there is likely someone else out there who can put it to good use.
Finally, think of ways that you can use your old pieces in other rooms if you don't want to completely get rid of it. Re-painting old furniture is a great way to revitalize items that could potentially be used in other living spaces or again in the future.