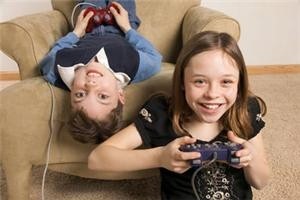 If the interior design of your child's bedroom has become stale as he has grown older, you might want to consider bringing in a new bedroom set to spruce up the decor. However, there are a few finishing touches you may also want to add to the room to make it a fun, lively space that your child will want to use on a regular basis.
One way to make your son's bedroom a more exciting space is by bringing in functional furniture that he can use for other purposes, such as playing video games. Adding gaming chairs to a child's room is a great way to provide him with comfortable seating and give his friends a place to lounge when they visit.
HomeDesignLover.com reports that it's also important to pay attention to color when redesigning a space. Something as simple as bright orange curtains or ocean blue bedding can instantly make a room feel more fun and exciting.
Finally, don't forget to include your child in the design process. Allowing him to help you make decisions can truly transform the space into a place of his own.