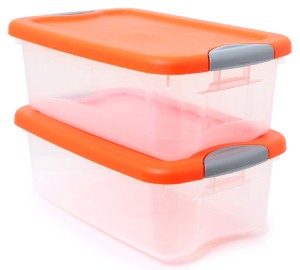 If you recently brought new bedroom furniture into your master bedroom or home theater furniture into your living room and it isn't lining up with your expectations, you might want to consider the clutter around the space. Regardless of which room it is in your home that's falling flat, disorganization may be to blame for your lackluster interior design.
That being said, there are a few ways you can improve the decor in any room of your home that could use a little TLC. All it takes is some organization and storage furniture to help you get the job done.
First, look for pieces that give you a place to store items that are big eyes sores in your space, whether it's your kids' toys or your husband's movies. A DVD storage cabinet is the perfect solution for media, and a chest is ideal for your children's items.
Next, consider multipurpose furniture that can enhance your interior design while keeping clutter at bay. For example an ottoman with storage underneath the seat is an efficient way to keep magazines and remote controls out of sight in the living room.
Finally, try to make an effort to keep everything organized daily. Even if you can only tidy up for 10 minutes at the end of the day, a little bit goes a long way.