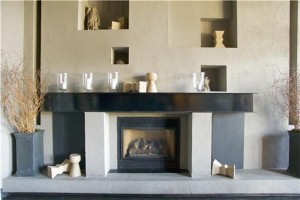 If you have the perfect corner TV stand, sofa and coffee table but still feel like your living room is lacking something, it might be Feng Shui. This ancient belief stems from the idea that there should be a natural balance in a living space, whether it's a bedroom or a kitchen.
HGTV reports that one way to improve the Feng Shui in your living room is to incorporate some of the key elements of the concept - fire, earth and water. For instance, look for earth-colored CD storage boxes or ottomans to make your room more peaceful. Balance this out with a roaring fireplace for warmth and comfort.
From here, iVillage.com suggests making sure that your furnishings are positioned properly to encourage Feng Shui and balance. Ideally, there should be nothing located in the center of the room to allow energy to flow freely through the space. Chairs and sofas should be against walls to provide an extra sense of protection.
Although Feng Shui isn't for everyone, it can be a bonus in a room that is lacking a sense of warmth and an inviting atmosphere.