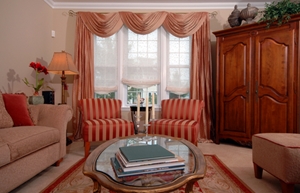 If your rooms primarily consist of traditional decor but you're yearning to incorporate contemporary home entertainment furniture and the Florence Knoll Style Sofa into them, you may have a problem. After all, vintage and modern decor can't possibly work together harmoniously, right?
 This is where many homeowners are wrong - these two styles can go together perfectly to create an eclectic interior that wows everyone who sets eyes on it. House Beautiful magazine states that the easiest way to start utilizing this concept is by bringing in furnishings with both soft and hard edges. Curves can create a traditional feeling, while hard lines can fall into the category of contemporary.
Another way to create interiors that have the best of both traditional and modern decor is to use different patterns and colors. For example, think of how a contemporary animal print rug can go with traditional cobalt blue paint on the walls. This stark contrast may be just what you need to develop a space with character and interest.
By taking these tips into account, you can achieve your interior design goals without needing to bring in a professional.