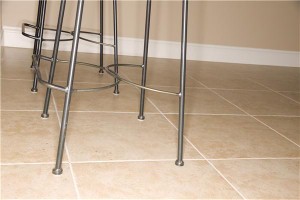 If you have recently created an outdoor wet bar and entertaining area, you'll want to make sure you have the right bar stools and patio furniture to make it a functional space. By providing comfortable furniture for your guests to use while they're on your deck or patio, you can make sure they have a good time.
When searching for bar stools for your outdoor space, there are a couple of things to keep in mind. First, if you intend on leaving your bar stools outside throughout the year, you should avoid a set that has seating composed of fabric. Look for bar stools that have seat covers that can be removed, or find a place to store them when it rains.
The same rule applies to the patio furniture you choose for your outdoor space. Ideally, you should look for furniture that is composed of iron or a durable wicker if you don't want to bring it inside during inclement weather.
Finally, you might want to think about buying patio furniture covers to make the most of all of your investments. Even if your pieces are waterproof, covers can increase their lifespans and make you happier with your outdoor space.