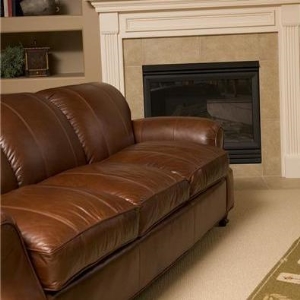 How many times have you walked into your living room and felt like it wasn't truly welcoming or comfortable? Even with the perfect home theater furniture, you may not enjoy your living room as much as you should if it doesn't have an interior design that appeals to you.
One style that you might want to consider for your living room is traditional, especially if you've tried the contemporary route and haven't found satisfaction. A traditional space harks back to a different time when oversized furnishings, elegance and luxury were all priorities.
These days, not much has changed, but it's possible to blend your existing home entertainment furniture with traditional pieces if you want to try this style. This type of decor leans on the side of eclectic in this day and age, giving you more leeway as you design.
Better Homes and Gardens magazine recommends taking the time to find pieces that appeal to your personal taste and make a true statement. Combine these with elegant window treatments, carpeting and wall art, and you'll quickly find yourself falling in love with your living room all over again.