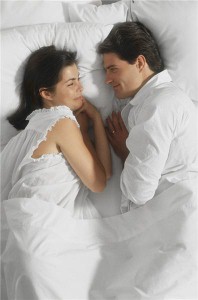 If you feel that your bedroom furniture isn't cutting it anymore and giving you the comfortable vibe you're looking for, you might be inclined to start looking at new bedroom sets - but have you considered the Feng Shui in your living space?
Perhaps your lack of Feng Shui is the cause of discomfort in your bedroom. If you're interested in transforming your space from drab to fab, you might want to think about the colors you have in the space. HGTV recommends choosing soothing hues for your walls and bedding that will help you relax, such as mint green or lavender.
Next, Homedit.com suggests giving your bedroom a good cleaning and getting rid of any clutter that may be taking away from the harmony and peace in your space. Once you have done this, you can think about bringing in new pieces to help you achieve Feng Shui in the room.
Lighting is very important to "set the mood" for relaxation. Use the diffuse lighting of the Artichoke lamp or the perfect balance diffusion of the Spun Style Table Lamp for more ambiance in your bedroom.
Finally, make sure you move your bed away from doors and put it up against a solid wall. This can help you create a sense of comfort and security. By taking these tips into consideration, you can establish the Feng Shui you desire in your bedroom.