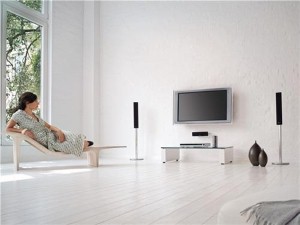 If your living room has become so cluttered that you can no longer find the remote control or see your throw pillows when you walk in, you might want to think about doing some cleaning. Although it can be difficult to get started, there are a few ways that you can achieve organization and keep the area tidy in the future.
First, HGTV recommends taking another look at the furniture you have in the room. If you have home theater furniture that makes the space feel bulky and congested, this may be contributing to your clutter. Opt for something simpler to save room and keep yourself organized.
Next, Better Homes and Gardens recommends creating a timeline for getting everything done to keep yourself from becoming overwhelmed. Make a list of things you can do to tackle the clutter one step at a time.
Finally, invest in some items that can help you get organized and prevent clutter in the future. For instance, you might want to bring in a DVD storage cabinet or CD storage boxes to keep your media out of the way. These tips can help you make your living room more welcoming and functional.