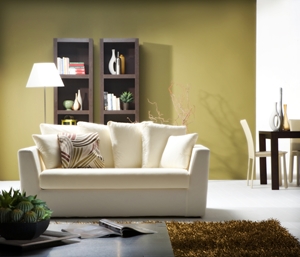 You might have already gone to the extent of combining your Le Corbusier Grand Love Seat with the existing vintage pieces you have in your home, but did you know that this tactic is actually a style? Modern vintage design is one type of decorating that's continuing to be used throughout living rooms, bedrooms and everything in between. Before you go out and purchase new bedroom sets for your home, think about utilizing this style. Doing so can help you give your living spaces eclectic, contemporary looks.
Modern vintage can be defined as using antique pieces to complement contemporary furnishings with clean lines and hard edges, according to Houzz. Furthermore, it means that you don't need to get rid of your existing decor and heirlooms to make room for modern pieces. This style allows you to mix and match accordingly with peace of mind.
If you already have the contemporary pieces you need to make your space feel more modern, think of looking for vintage decor to add some flair. Coastal Living magazine encourages you to choose items that have a story behind them to make the room more interesting.