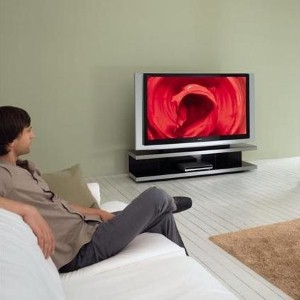 If you finally have the space in your home to create a special area where your husband can kick back and relax, you'll want to make sure everything is designed just right to make it the perfect man cave. While he should have some say in the decorating, there are a couple of things you'll need to do to make sure the room doesn't turn into a mess.
First, consider bringing in a DVD storage cabinet to keep all of his media in order when he's not using it. This can be helpful in preventing clutter, and it also gives him a way to keep all of his DVDs and video games nearby for convenience.
Next, the DIY Network recommends walking through the space and attempting to visualize the finished room in order to determine where you are going to place your furnishings. This can be especially helpful if you have home theater furniture that needs an ample amount of space to fit appropriately in the room.
Finally, let him add his own personal touches to everything from the pillows to the walls. If he loves sports, encourage your man to deck out the space with memorabilia. This can make it a room that he'll love to use on a regular basis.
Don't forget about "light". Man caves can be intentionally dark to give the "cave-like" feel. Make sure you have the emphasis in the right place. Look for a lamp that puts light exactly where you need it. The Arco Lamp or the Chrome Arch Lamp both focus the light on a chair or away from clutter, to help organize the space.