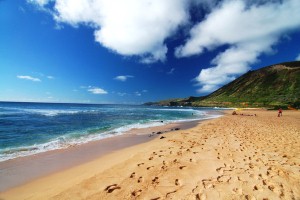 It can be tricky to pick out furniture for a guest bedroom. There are numerous bedroom sets to choose from and it can be difficult to please everyone who visits and resides in this space. However, picking a theme can make the design process easier.
One theme you might want to consider for your guest bedroom is the beach. An ocean-inspired theme can help you select everything from bedroom furniture to wall colors. Here are some tips to take into account as you design your living space.
1. Go bright.
Coastal Living magazine reports that bright colors can instantly create a tropical feeling that will help your guests reminiscence about their last beach vacation. Furthermore, these hues don't require much embellishment - vivid colors speak for themselves.
2. Bring in ocean decor.
A group of seashells on the side table or an ocean blue comforter can do wonders for a beach-inspired guest room.
3. Use prints to your advantage.
A throw pillow with a coral pattern or a blanket with palm tree leaf embroidering might be all you need to pull together your overall interior design.