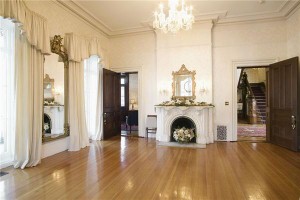 One color that many people choose to use to decorate their living space is brown, and why not? This neutral hue is perfect for bedroom furniture, walls and accent pieces. Brown comes in numerous different shades, and many different bedroom sets incorporate this color into the pieces. If you want to use this hue in your living space, here are a few tips.
First, think about using a shade of brown on your walls to create a calm, warm environment. For instance, a sandy brown hue can make your room feel more like the beach, according to Real Simple Magazine. This tone can inspire the rest of the furnishings you choose for your space.
Next, don't be afraid of choosing tables and chairs that are primarily composed of this hue. While it might seem like brown furniture is overwhelming when used throughout a space, it can create a comfortable feeling and anchor the room.
Finally, get creative with different textures. If you're afraid of brown being too boring for your living space, find ways to use it in unique ways. For instance, you might want to bring in textured pillows or brown sheets with decorative patterns. Thinking outside of the box can go a long way when designing a space on your own.