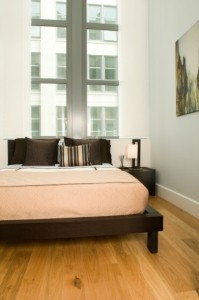 In your master bedroom, you might find it difficult to do everything from get ready in the morning to locate your reading glasses if you have allowed clutter to pile up. Instead of shopping for new bedroom sets to try to make your room more functional, think about making do with what you already have.
One way to organize your living space is to use your existing bedroom furniture properly. This means using your dresser to store more than just old socks - take the time to fold up your shirts and place them in a drawer (rather than leaving them on the floor).
Next, House Beautiful recommends tackling your closet as soon as possible. Putting in the effort to create some type of organization can make it easier for you to get ready in the morning and use your closet efficiently.
Finally, put away any items that you don't use on a regular basis, whether it's a winter coat or an old throw pillow. Storing these in cabinets or closets elsewhere in the house will free up valuable space in your master bedroom.