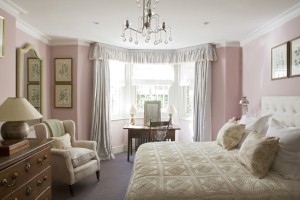 When shopping for bedroom sets while redecorating your master bedroom, you might want to have a theme in mind to make the design process easier. One option that you may want to go with is Country French - this interior design style can instantly bring elegance and a traditional feel to any room of a home.
Better Homes and Gardens Magazine states that the first way you can start to craft a Country French room is by looking for bedroom furniture that shows signs of distress (natural or unnatural are both acceptable). To go the extra mile, think about bringing in antiques that can truly give your room an aged, lived-in feel.
Once you have the right bedroom furniture, look for long drapes and curtain accessories that can add a classic style to your windows. Opt for luxurious fabrics on your curtains and bedding to round off your Country French design.
Although it might seem like a lot of work, creating a Country French bedroom is as easy as searching for old furnishings with character that can bring a dull space to life with a few simple changes.