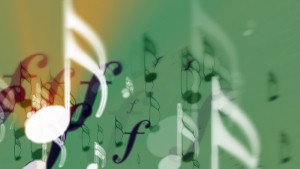 If you're looking for new kids bedroom furniture to redesign your son or daughter's space, you might want to look to their interests for inspiration. Music is often loved by kids, and it can be the perfect theme when shopping for bedroom sets.
For a music-themed room, think about putting up art that reflects your child's taste. For instance, you might want to hang up a framed poster of their favorite band or old records for a vintage look. Don't forget to bring in CD storage boxes to keep all of their favorite items and reduce clutter.
For the bedding, look for a comforter or sheets that have musical notes on them for a design that your child can love as he or she ages.
When it comes to the paint or borders you have on the walls, think about making it unique by painting your own designs. Ask your child to help you paint on lyrics or notes of their favorite songs to truly pull the design together. If you don't want to put in too much time or effort, look for a border to fit the theme instead and line it around the room. Having an idea in mind before completely redesigning a space can make the process easier.