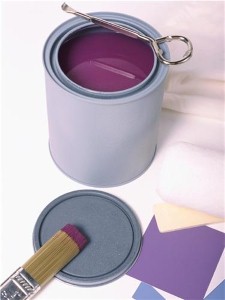 There's nothing like getting together with your loved ones in your family room, but it can be difficult to relax and unwind if the space feels dated and uncomfortable. When was the last time you upgraded your home theater furniture? Is your sofa worn down and no longer cozy?
These type of problems can take away from the overall enjoyment of your family room, but there are ways that you can remedy the issues by making a few alterations. Here are a few tips on how to upgrade one of the most used areas of your home.
Bring in practical furniture
Practical furniture is necessary in your family room where you likely do everything from read to watch movies together. Some items you might want to consider to make the space more functional are gaming chairs, a TV stand with mount and an area where your kids can store DVDs and video games.
Personalize the space
There's nothing better than walking into a room and instantly feeling right at home, and the easiest way to accomplish this is by bringing in personal items that have significance to you and your loved ones. Whether it's items you collected on your family vacation or sentimental heirlooms from other relatives, including these items in your room can give it an updated look and make you feel more comfortable.
Provide plenty of seating
Who can relax and unwind if they don't have a comfortable place to sit? House Beautiful Magazine reports that seating should be a priority when you're upgrading your family room. Choose chairs and sofas that are not only comfortable, but pleasing to the eye. If you have kids, look for ones with upholstery that can be easily cleaned.
Choose cozy colors
If your family room is relatively bland and covered in neutral tones, it's time to take things up a notch with vibrant colors that make the space feel more inviting. Consider using deep reds, oranges and yellows to create a sense of warmth and coziness. Incorporate these hues in everything from your throw pillows to your wall paint to fully accomplish your interior design goals.
While you might not think the decor in your family room is an issue, it may be the reason why no one wants to spend time in it anymore. To turn it into a viable gathering place in your home, take these tips into account and get renovating!