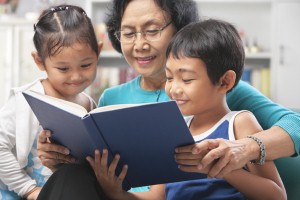 If you have a family room that isn't being used much by your household, it might be because it doesn't have anything to offer the little ones. That being said, you don't have to allow this problem to persist - there are a few ways you can update your family room to make it more kid-friendly.
First, think about the home theater furniture you have in the room. Does it cater to your little ones, or are all of the couches and tables too large to be used by the kids? Think about size when you're picking out furnishings for your family room to make it usable to everyone.
Next, bring in items that are specifically designed for your children, whether it be gaming chairs or a small table where they can do crafts. These pieces can make the kids feel like they have a sense of belonging in the family room just as you do.
Finally, come to terms with the fact that your interior might not always be as spotless as you would like. A family room with a no-fuss interior can make the space functional as well as eye-pleasing to you and your entire household, according to HGTV.com.