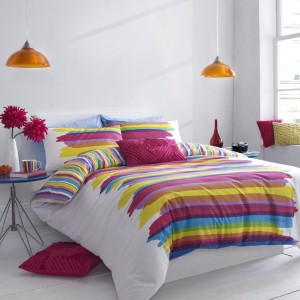 When it comes to redesigning your master bedroom, you'll quickly find that there are numerous bedroom sets to choose from - but which one will create a comfortable, cozy living space? Here are a few tips to consider when picking out bedroom furniture, decor and linens.
1. Pick calming colors that work for you.
Elle Magazine recommends choosing a new wall color to create a safe haven that you can come home to daily. While many people argue that you need warm hues in order to create a relaxing feeling, your personal taste might lead you toward gray or blue - go with your instincts!
2. Go plush.
ApartmentTherapy.com reports that it's important to find linen and bedding that make you want to plunge into your bed at the end of the day. This means going plush and splurging a bit when it comes to your comforter and sheets to make your bedroom as cozy as possible.
3. Incorporate natural light.
QuickAndSimple.com recomends incorporating natural light into your living space to truly make it feel more comfortable. In comparison to artificial lighting, sunlight can be therapeutic.