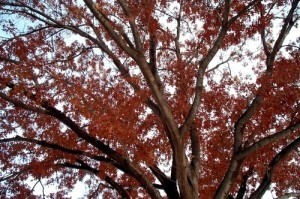 When it comes to decorating, many homeowners feel that there's simply too much effort involved in changing decor to complement the season. However, Better Homes and Gardens Magazine reports that there are many touches you can add to your living spaces to fit in with different times of the year, and they only take a matter of minutes.
One way that you can spruce up your bedroom furniture and linens during autumn is to bring in colors of the season. Think about placing pumpkin-scented candles in the room or swapping your bedding out for blankets in a rich autumn hue, such as chocolate brown or orange.
During spring and summer, get ready for the warm weather by dressing up your outdoor patio furniture with cushions in vibrant colors and patterns.
Even winter doesn't have to be bland and boring in your home. In the living room, bring in throw pillows and blankets in soothing cool hues to seamlessly fit in with the season.
Although it may seem like a large amount of effort has to go into transforming your decor with every season, a few simple touches can go a long way.