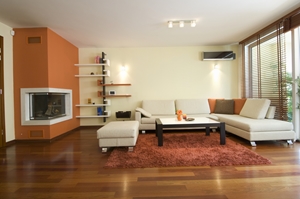 The daily grind can make the weekdays blend into one stressful blur, leaving workers simultaneously nervous and exhausted when returning home. This can rapidly shift from being a simple issue to a health and emotional wellness concern. However, by choosing the most comfortable furniture available for the living room, such as the Florence Knoll Sofa, and supplementing the living room with homey decor, every worker can get some much needed rest and relaxation at the end of each day.
Fresh Home suggested that the decorations and furniture chosen for the living room will define its overall comfort level. As each homeowner will have a unique perspective on what types of furniture, designs and decor will represent a relaxing atmosphere, it is important to have a strong view of what the project should accomplish before launching a remodeling project.
The source explained that living rooms will often need to walk the line between a strong space to entertain guests and a personalized environment for the family to relax in on a nightly basis. First, think as simply as possible, and decide which type of floor plan will be best suited to the house and the tastes of its inhabitant.
Open floor plans can help keep a clear head, as too much clutter and over-crowded space might quickly begin to give the homeowner visions of the office. However, smaller spaces will necessitate more creative uses of furniture and decor.
Always keep to mellow colors for the walls, floors and furniture, and supplement with decorations that fit the mood, such as pastoral paintings and understated shelving units. When it comes to furniture, the Florence Knoll Sofa, which is available in either 100 percent full grain Italian leather or full grain Aniline leather, can provide the most comfortable seating for the whole family to enjoy.