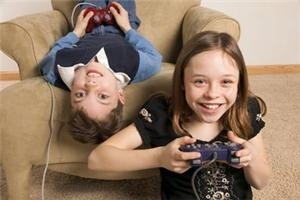 If your family room isn't begin given the attention it deserves, you might start to notice that your kids are spending more time in other areas of your home - and leaving a mess behind. That being said, there are a few ways you can make your family room more functional and a place that your loved ones enjoy using.
First, bring in home entertainment furniture that caters to their personal tastes and needs. For example, a big screen television will more than likely be able to encourage a man to use this room more often. A gaming console will give your kids a reason to spend more time in the family room as well. And a comfy chair will appeal to everyone. The Eames Style Lounge Chair is just the ticket. It is designed for comfort, while maintaining the iconic modern design so classic in our modern world.
Next, StyleAtHome.com recommends limiting clutter to make the space as functional as possible. Bring in a DVD storage cabinet or a media center where your loved ones can store their games and DVDs. Less clutter makes a room instantly more pleasing to the eye.
Finally, allow everyone to contribute to the interior design of the space. Have your family pick out decorative pieces so everyone feels like there's a little bit of themselves in the room.