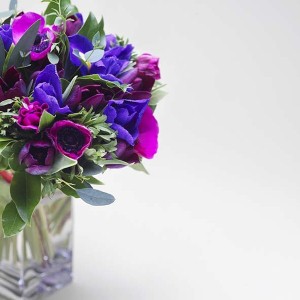 You might be ready to go shopping for new bedroom sets after you've tried redecorating your living space numerous times to no avail, but before you invest money in new bedroom furniture, take a look at what you already have - is it all that bad? Perhaps you just need to add a little decorative flair to your bedroom!
There are a few ways that you can enhance the appearance of your bedroom without breaking the bank. First, HGTV recommends bringing in fresh flowers to spruce up the space. Nothing says new like flowers right out of the garden, whether they're tulips or roses.
Next, Good Housekeeping recommends using wallpaper to add interest to your bedroom. Think about going with a vintage pattern to give your domain some much-needed character.
Finally, think about bringing in bedroom furniture that adds style to your space, rather than just taking up room. An ottoman or a new bedside table might be all you need to give your bedroom a fresh feeling. In the end, making a few small tweaks to your living space can go a long way.