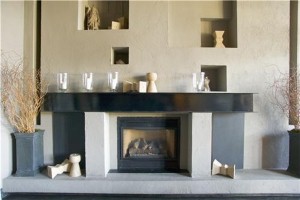 Before you get rid of your home theater furniture and start looking for a new DVD storage cabinet, bookshelf and corner TV stand for your living room, think about smaller ways that you can spruce up your space. Although it may seem like a room needs a major overhaul if it hasn't been redecorated in a few seasons, there are a couple of tactics that you can use to turn your living room from drab to fab.
Local flair
Local flair is one way that you might want to make your living room appear more tasteful, according to Southern Living Magazine. Instead of going out and buying contemporary lamps and vases from a designer furniture store, think about using decorations that you can find in your town or city instead. Nothing says home sweet home like something discovered in a local antique shop or flea market.
Storage areas
Perhaps your existing decor isn't shining as brightly as it could be as a result of clutter. Think about bringing in some DVD storage cabinets and other media boxes to keep your games, movies and CDs out of the way. This will not only give you more room to roam around, but it'll allow your existing furniture and decorations to make a bold statement (as you originally intended).
Patterns
To immediately add more interest to your space, think about bringing in new patterns and textures. Look for drapes or area rugs that have certain patterns that you could see complementing your existing furnishings. Think about adding pillows or throws to your couch that include eye-catching designs. In the end, your living room will look like new, and you won't have to spend all day redecorating the place.