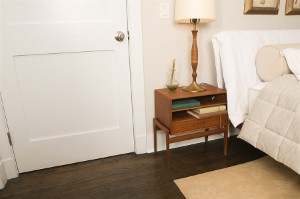 After browsing through several bedroom sets, you may have finally found the perfect one to have your interior design dreams come true in your master bedroom. But what if you arrange the bedroom furniture to your liking and feel that it's still lacking a bit of flair? Here are a few items you can add to the living space in order to make it more comfortable and creative.
Flowers
Everyone loves having fresh flowers around the house, but it can become downright unaffordable to buy them all the time. Instead, HGTV recommends bringing in a vase with beautiful artificial flowers instead. Place it on your nightstand or dresser to bring nature into your bedroom.
Throw pillows
You might already have the one or two pillows you use under your head while you sleep on your bed, but have you thought about adding decorative ones? Large, plush throw pillows are not only comfortable, but an interior design must!
Wall art
There's no better way to spruce up your walls than with a few pieces of art. See if you can find prints of your favorite paintings, or opt to frame your own photographs to put on display. Doing so will instantly add interest to your bedroom.