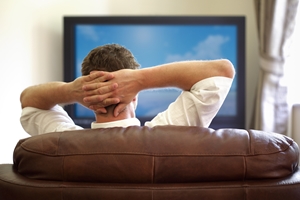 There's nothing like having a room all to yourself, and a man cave is perfect for any wife who wants to give her husband a little place to himself. With the addition of a Florence Knoll Style Arm Chair and home theater furniture, your partner will have the living space of his dreams. Here are a few other finishing touches you can add to the man cave to make it truly unique.
1. Personalize memorabilia
If the man cave is meant to be a sports-themed room, why not bring in memorabilia? Hanging up framed jerseys or placing collectible baseballs on display around the room with your husband's name can make the space feel more personal.
2. Integrate a theme
Woman's Day magazine claims that the man cave may be able to benefit from a theme, whether it's a specific sport or one color that you want to use throughout the space. This can create a more cohesive interior design.
3. Make it cozy
Just because it's a man cave doesn't mean it shouldn't be cozy! Increase the comfort level of the space by adding throw pillows or blankets to the couches. This can increase the chances of your husband actually using the space on a frequent basis.