Continuing the trend of the all wooden hi-rise, Stockholm architects Berg & H.C. Moller Architects have collaborated to create the HSB 2.0. The proposed 34 storey wooden building was designed for HSB Stockholm's architectural competition 2023.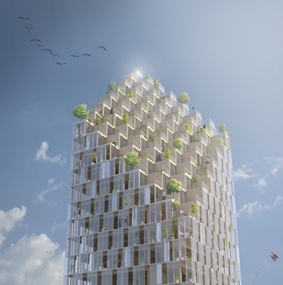 Berg & H.C. Moller's HSB 2.0
The HSB 2.0 highlights the increasing trend of green construction, and buildings with a focus on sustainable, efficient energy consumption.
The HSB 2.0 is the tallest building of its kind designed to date, predated by London's nine storey Murray Grove Tower, and a proposed 20 storey structure in Vancouver.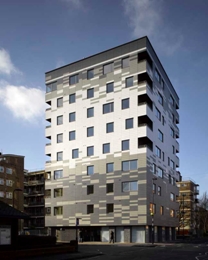 Murray Grove Tower in London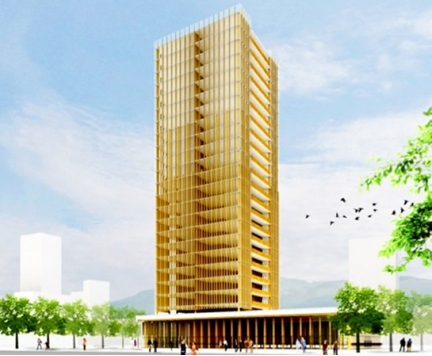 Vancouver's proposed wooden hi-rise
Architects of the proposed new hi-rise claim that it is 'cheaper, easier and more sustainable than typical steel and concrete constructions'. The timber used to construct the building is treated to make it more durable and fire resistant than both steel and concrete. It has a chemical composition of 15% water, which means that the H20 will evaporate before the wood actually burns, should the building ever catch on fire.
What do you think of an all wooden hi-rise? Would you feel safe living in one?