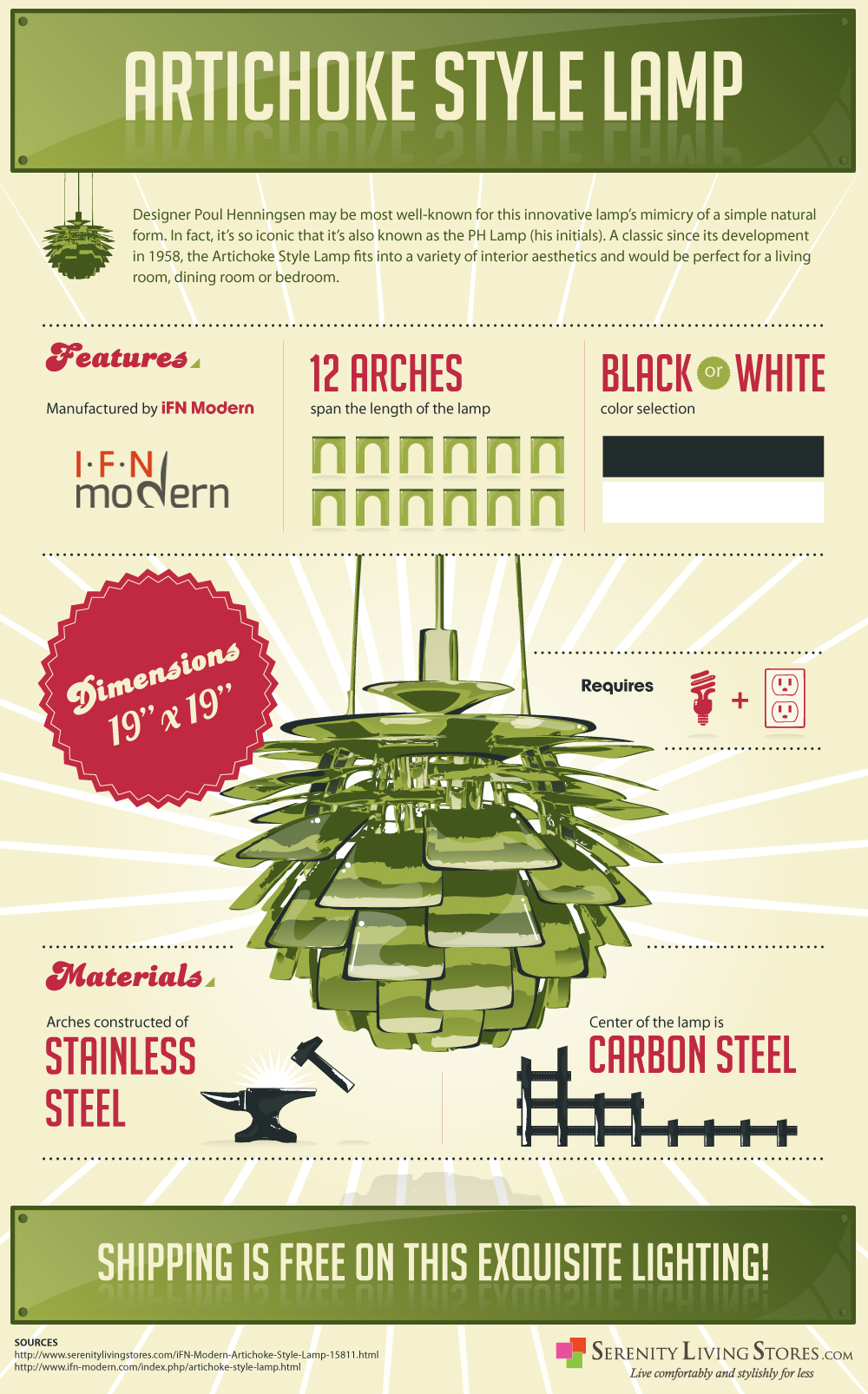 Add This Infographic to Your Site

Designer Poul Henningsen may be most well-known for this innovative lamp's mimicry of a simple natural form. In fact, it's so iconic it's also known as the PH Lamp (his initials). A classic since its development in 1958, the Artichoke Style Lamp fits into a variety of interior aesthetics and would be perfect for a living room, dining room or bedroom.
Features:
- Manufactured by iFN Modern
- 12 arches span the length of the lamp
- Color selection of black or white
- Dimensions 19" x 19"
Materials:
- Arches constructed of stainless steel
- Center of the lamp is carbon steel
Shipping is free on this exquisite lighting!